DOLL HEAD MUG black porcelain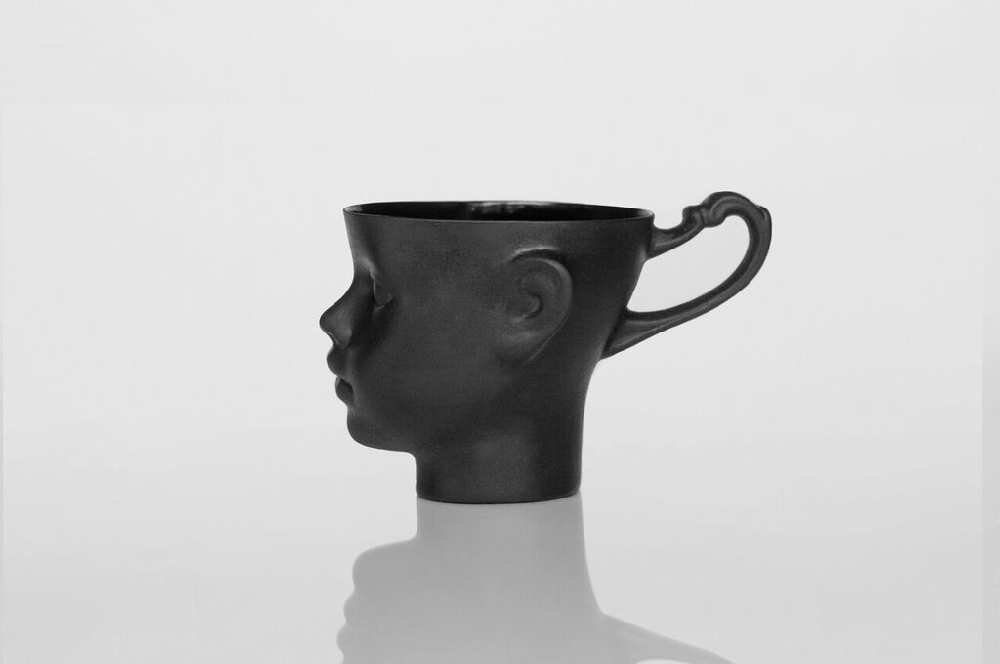 DOLL HEAD MUG black porcelain
Made by ENDE STUDIO
ENDE is an Art Studio founded by Natalia Gruszecka and Jakub Kwarciński – Designers and graduates of ceramics at the Academy of Fine Arts in Wroclaw, in 2012.
Materials: Made of best quality English porcelain Bone China with black pigment. We prepare it ourselves based on our own recipe.
Dimensions: Height: about 3.5" high (9cm) it holds about 8.4 oz (250ml)
Fired in high temperature 2220 Fahrenheit (1220 Celcius)
Microwave and dishwasher safe.
Safe to everyday use for coffee and tea.
sold out